You hear "ho, adventure!", yet you do not know how to prepare well for a trip with your child? We know that organizing even the shortest car trip can pose many challenges. The goal, however, remains the same – getting from A to B safely and pleasantly. How to prepare for a family trip?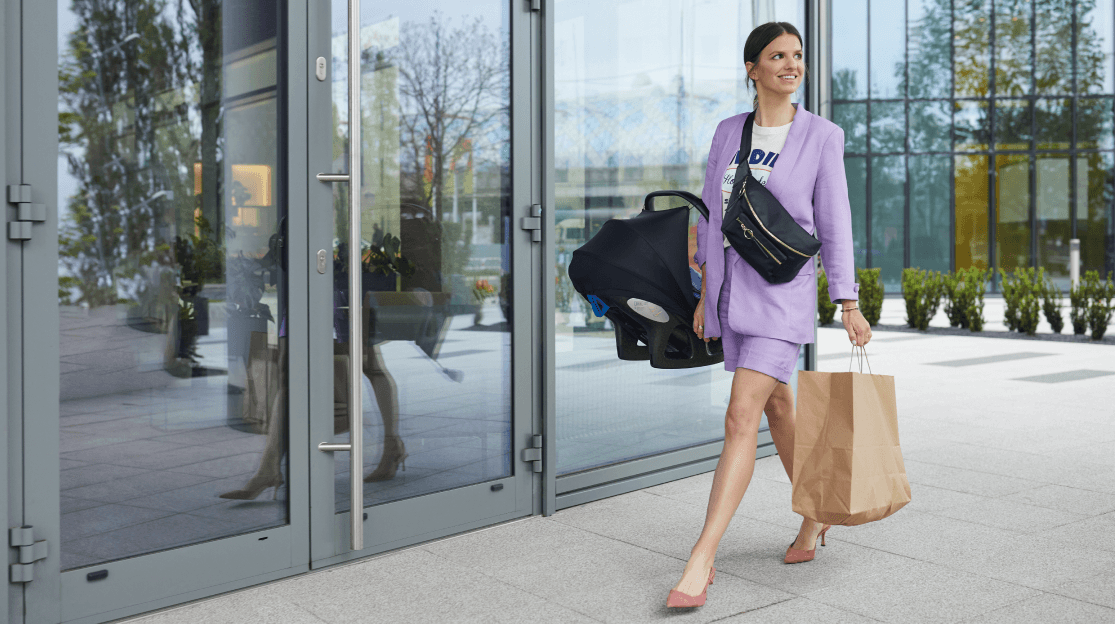 Contents:
Take care of absolute safety

Choose the safest car seat or your child

Adapt your travel hours to children

Schedule breaks
Take care of absolute safety
The most common causes of car accidents are inattention, lack of concentration and ignorance of traffic regulations. If you are a parent, pay particular attention to these factors. If you feel that you might be missing knowledge, educate yourself. Remember that the driver, especially before long rides, should be rested and concentrated.
Choose the safest car seat or your child
Choosing the right car seat for your child is a key factor in ensuring safety while traveling. It must first of all be adjusted to the little traveler; make sure that the seat is neither too big or too small. We recommend visiting a store with your child – it's them that will use the seat every day. Let them be the judge of comfort and fit! It is also worth making sure that the seat fits the car – it is best to verify this in the store, under the supervision of an expert. The list of Avionaut partner stores is available HERE.
Adapt your travel hours to children
The longer the travel time, the greater the risk of boredom of the little traveler and the desire to attract attention with their behavior. You know your child best, so adjust the travel times to your daily schedule! If you know that your child is more active right after breakfast, use this time for a long walk, visit the playground, and plan your trip right after. The little traveler falls asleep while traveling – this is the best way to travel. Travel at night or during your child's nap times.
Schedule breaks
The smaller the child, the more frequent the breaks on the route should be. A newborn baby should spend no more than two hours on his first journey. Each subsequent drive should be preceded by a break, during which the child will be removed from the seat, so that it can assume a relaxed position. The older the child is, the longer the travel segments may be. However, it is worth remembering that when traveling with older kids, we should also plan breaks in which we leave the car, go for a walk, eat a light meal. Breaks are also important for the driver, to reset, rest from staring at the road and drink aromatic coffee.
And what do you think are the most important things you need to take care of before a safe and pleasant journey?