Journeys, both short and long, can be a source of concerns, but fortunately you can prepare to make trips is as convenient as possible. Among other things, by choosing the proper car seat before the planned departure, you can make sure that this year's car trip with a child will be a pleasant and memorable experience. Read the review by runner Natalia Tomasiak, the author of "Babskie Góry". And most of all, we have with us little Mieszko, who travels in an AeroFIX RWF car seat every day.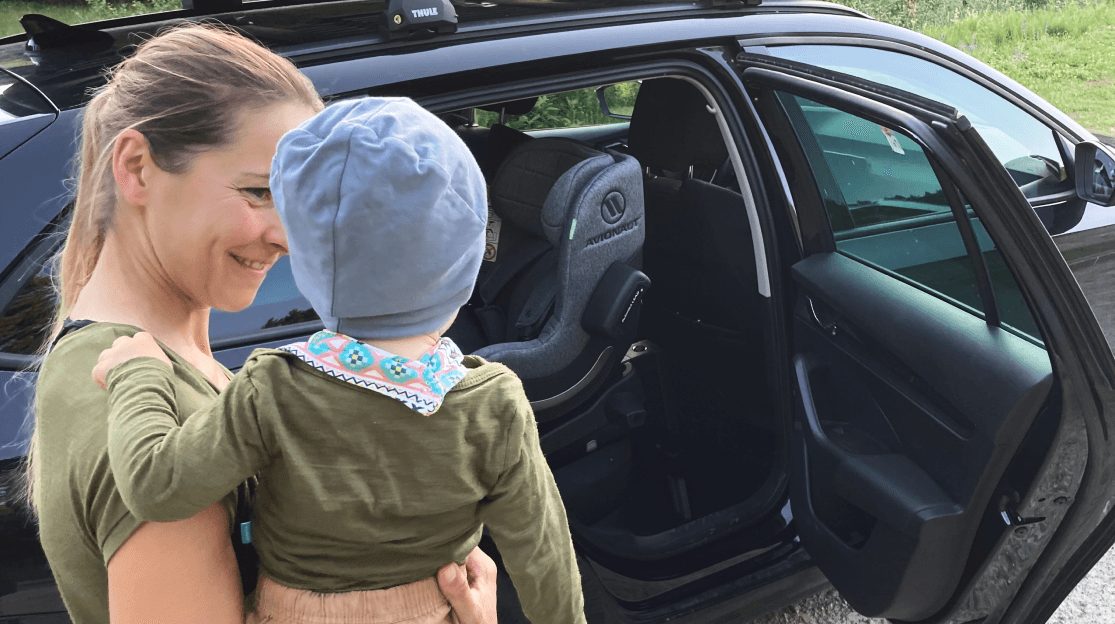 "The journey to the beautiful Alps and Dolomites that we visited required appropriate preparations on our part. A year ago, we were also in Italy and Slovenia, but it is quite a different experience traveling with a six-month-old child, compared to a 15-month-old, who is much more active. Of course, the biggest challenge was the road with a significant number of hours spent in the car.
Before leaving, we had to replace the car seat with a larger one. We have already used the Avionaut AeroFIX RWF car seat on a daily basis, as well as during longer journeys, so today I will share my experience with this product with you, because it's this model that Mieszko is currently traveling in.
The Avionaut brand has become one of the most popular child car seat manufacturers. This is due to several reasons.
First of all, at the very beginning of our adventure with Avionaut, we expanded our knowledge about our child's safe travel. Very well written, accessible materials can be found on their website. Transporting the child facing the backwards is obvious to us. Of course, it is tempting to turn the child towards the direction of travel, because the child is calmer, but for the sake of its safety, we decided to stick to RWF (rearward facing) travel.
When choosing a car seat, we also paid attention to whether it can be easily washed. Removable upholstery was quite an important feature, because we already know that with Mieszko everything is always dirty despite our best efforts.
Another advantage of the AeroFIX RWF is the seat's tilting adjustment function. Adjustment of the seat to the sleeping position is a must for us, specifically for longer trips when we leave early in the morning and the child is still partially asleep on the way. This is the ideal solution for such situations.
Additional elements worth paying attention to when choosing a car seat are as follows:
– warranty; in the case of Avionaut seats, you get a 10-year warranty after registering the seat on the website
– post-accident seat replacement: Avionaut offers free post-accident seat replacement
– installation: easy installation is essential, every parent will tell you that life has to be made easier, not harder.
To sum up: after almost 2 months of using the Avionaut AeroFIX RWF car seat, we can definitely give it our sincere recommendation. We looked at different models of car seats and I think that this one has a very good price to quality ratio."