Most new parents are probably wondering if traveling with a small child can be safe. The answer is yes. However, this safety consists of a number of guidelines that the parent should meet. Travelling with a newborn or infant is quite a challenge. A child during this period requires special care, comfort and most of all safety.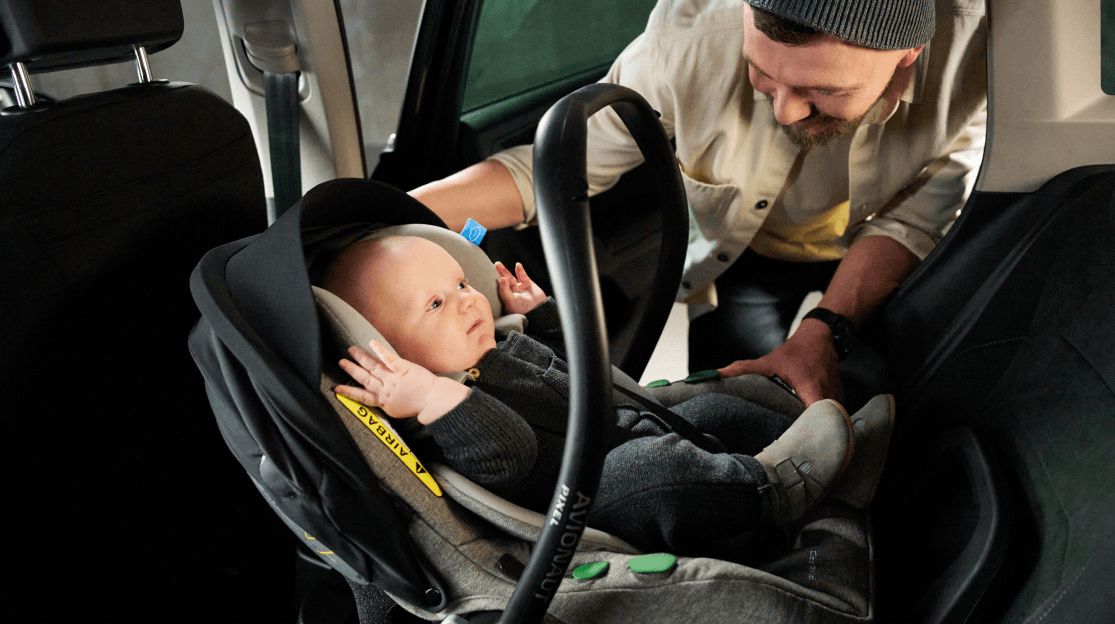 Contents:
Car seat ergonomics

Why ergonomics is crucial

Avionaut and safety and ergonomics
Obviously, there are some rules that you should certainly know before you set off with your child. Most of them are probably familiar rules, such as placing the child in rearward position, or transporting the infant in the car seat for no more than two hours (after this time, there should be a break allowing the child to change position).
The concept of ergonomics lies behind the creation of ideal safety conditions for child seats.
Car seat ergonomics
What is ergonomics itself in terms of the seat and the child in it?
Ergonomics in the car seat is one of the most important factors that determine the safety of the little passenger. It is responsible for the appropriate positioning of the child's body in the car seat. Appropriate positioning means one that contributes to the baby's growth, ensures correct position of the child in the car seat, does not hinder his/her movements and prevents the development of reflux.
Why ergonomics is crucial
Parents might ask: Why ergonomics is so important?
A newborn or an infant cannot yet sit rigidly in the seat due to too weak spine and muscles surrounding it.
It is worth remembering that the correct position of the child in the car seat also indirectly affects the development of the child's spine, and is able to ensure proper airway patency.
The toddler is also not able to hold his/her head properly, which every parent or caregiver should bear in mind.
Due to the above, the positioning of the child's torso, head or pelvis in the car seat is entirely in the hands of the parent.
Avionaut and safety and ergonomics
The Avionaut brand makes it possible for your child to travel safely in literally every aspect.
Parents have the opportunity to choose a seat for their car, which is extremely important. In addition, the seat also adapts to the small traveller thanks to a modular insert or an adjustable headrest.
It is worth noting that some seat models from Avionaut literally 'grow with your child', up to a certain limit of course.
Avionaut products include seats from three groups.
For infants up to 13 kg, for children from 9-18 kg and for older children from 15-36 kg (up to approximately 12 years of age).
Avionaut additionally has all the certificates and tests that confirm the specific aspects of the product's safety.
In addition, beautiful colours of our products draw the attention of not only children, but also parents.